MARKETING COPILOT AI
The Essential Guide to AI & Content Marketing: A Free Resource for B2B Leaders Seeking Extraordinary ROI
What is this magical ChatGPT thing? Everyone's been talking about it, but most people don't really know what it is. We know that it's an artificial intelligence, maybe even that it's a "large language model", but what does that mean for B2B businesses looking to fill their funnel and grow revenue? How do we make money from this thing?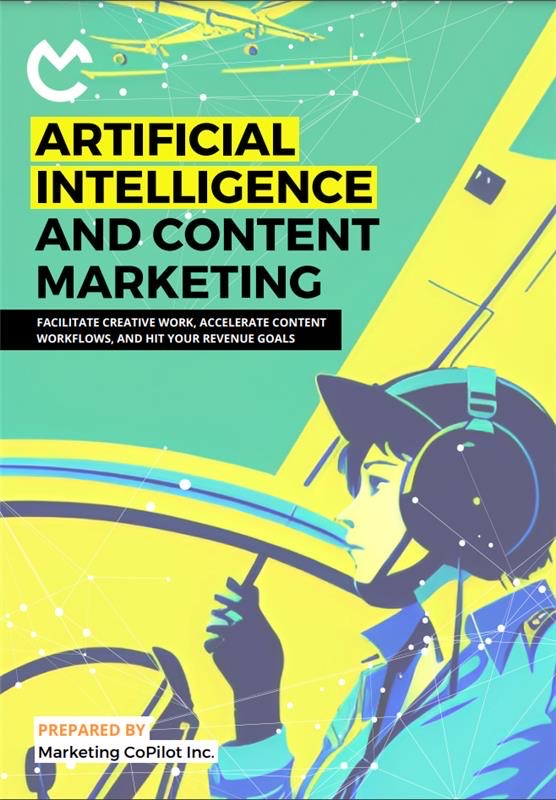 Value Proposition Workshop
The Fundamentals of AI-Enabled Marketing
In this short but detailed guide, we walk you through what ChatGPT is, the philosophy you need to have when deploying it in your business, and how AI-enabled workflows can help you accelerate your content production. "Artificial Intelligence & Content Marketing" will help you get started with AI today by answering questions like:
Does ChatGPT "think" and "understand" things? How powerful is it?

What do these AI tools do well? Where can they be deployed?

What AI tools exist besides ChatGPT?

What will this technology look like in three to five years?

Will artificial intelligence replace human creativity?
Get Started with Three AI Content Tools Today
Not only do we provide you with the knowledge you need to begin working with ChatGPT, we reveal use cases for two other tools on the market: