Our 7-Step Process to Build a Buyer-Centric Keyword Strategy That Helps You Drive the Right Visitors to Your Website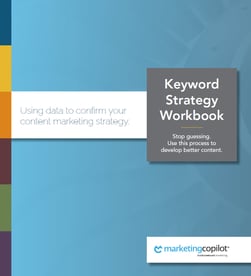 97% of people searching for a product or service begin by using a search engine to diagnose their own problems and evaluate alternatives. However, because of time
constraints and the sheer volume of information available online, potential customers will only look at the top search results.
Knowing the keywords that customers use to find you (and your competitors) will help you generate qualified leads who are just beginning their buying process.
This guide will walk you through a series of worksheets to develop an effective keyword strategy and keyword list for your organization.