Marketing Automation gives your sales team a competitive advantage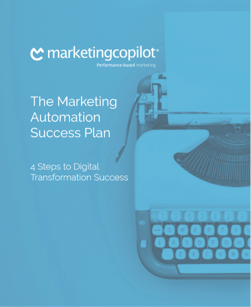 The job of the modern website is to support the sales dialogue. Your website becomes a powerful tool in the sales process when you are able to track who is visiting your website, how often they visit and what content they are consuming to make an educated decision to buy from you. Marketing automation tools combined with a consistent content strategy, gives your sales team a competitive advantage in knowing who is a prospect and who is not.
In this guide we explore marketing automation tools and address four main questions to achieving Digital Transformation:
How do I know I need marketing automation?
What data should I have before I launch into marketing automation?
What road map should I use to understand the requirements for marketing automation?
What additional resources do I need to consider before jumping into marketing automation?